Board30 Albuquerque Adds New Early Morning Classes to Provide More Availability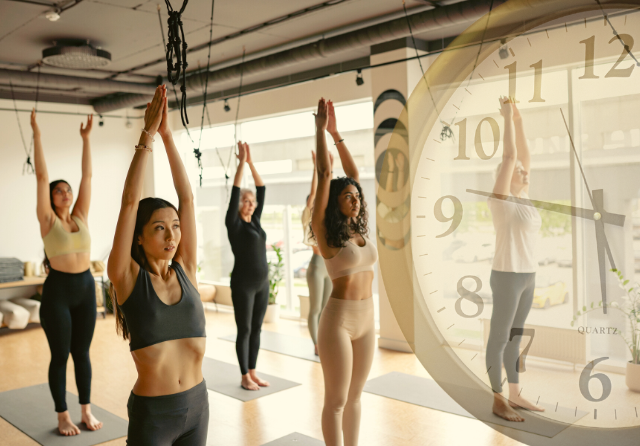 Board30 Albuquerque is a unique, specialty gym in Albuquerque providing full-body workouts in just 30 minutes. Since opening in 2021, they've ridden the waves of the pandemic, providing people with safe opportunities to exercise. And now that more people than ever are going back to the office, Board30 ABQ added two new 5:45 am classes.
To learn more about Board30 Albuquerque and its services, visit them at: https://board30abq.com/.
Board30 ABQ owner, Deanna Goodwin explained,
"Now that more people are going back to the office, we wanted to add some even earlier classes for people that want to work out before going into work. So now we have 5:45 am classes on Mondays and Wednesdays."
Before adding the new classes, their earliest classes were at 6:30 am. So while the earlier start time is not for the faint of heart, it gives ample time for people to take a class, shower off, and head to work. Board30 has three showers for women and two for men so participants don't even have to go home between their class and work. Goodwin also shared,
"One thing that makes Board30 so unique is that it provides a full-body workout in just 30 minutes. We want people to know they can have a toned and strong body without having to exercise for hours a day."
Using a board (like a yoga mat) and resistance bands, a Board30 class might remind someone of mat Pilates, barre, yoga, or a HIIT class. Board30 is fast-paced and made for people of all fitness levels since there are low-impact options in all workouts. They also have a few other classes besides the classic Board30 format, including a circuit class, yoga, and a class called Balance & Sculpt.
Board30 was founded in Santa Fe, so it was a natural progression for Goodwin and her husband to open up a franchise in 2021. Since then, they've grown the team, offerings, and now provide an even earlier morning workout for the early birds out there.