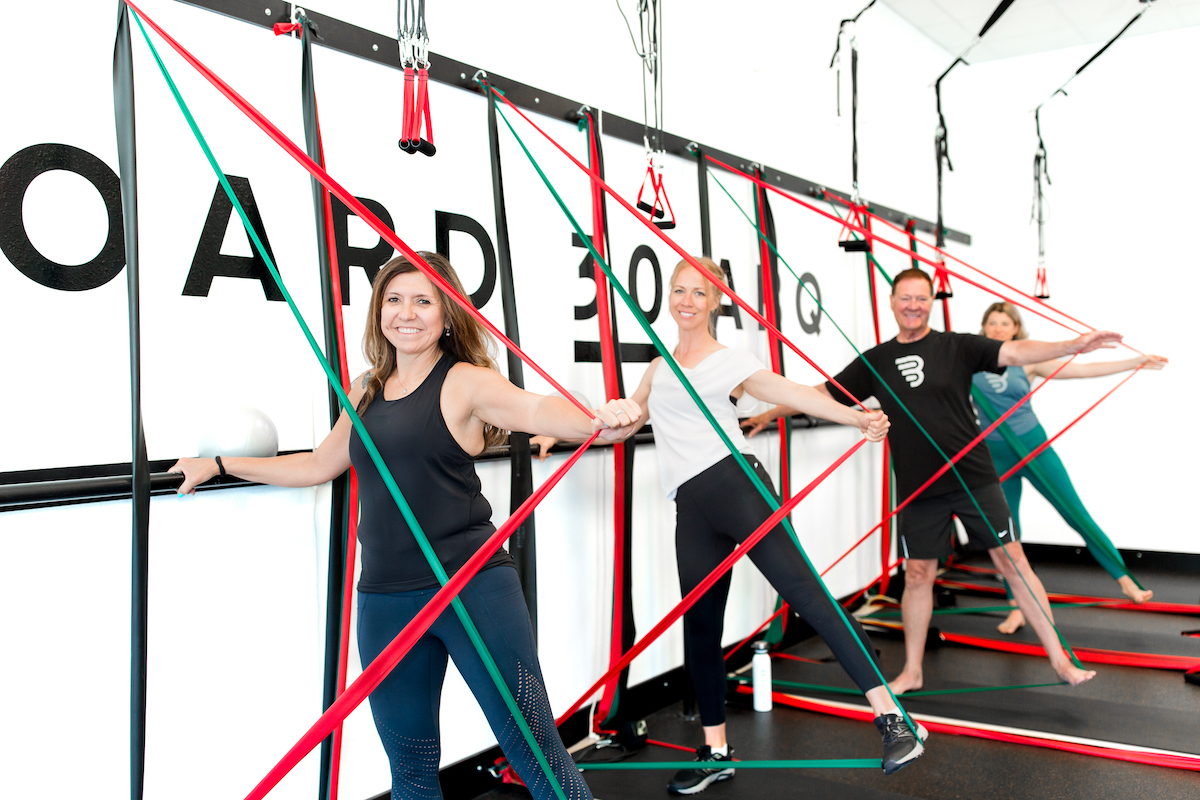 Our unique studio equipment paired with resistance bands, creates a system that is high energy, low impact, mind-body, HIIT style… adopting and improving upon techniques from other workout genres for a one of a kind fitness result.
The BOARD30 Class:
A 30-minute session of focused resistance band movements
Experience a mix of cardio, strength training, calisthenics & stretching
Endless movement variations due to our multiple anchor point setup
Personalized full-body movements for your fitness level
Perfect for muscle recovery by engaging the whole body
Every muscle, large or small, will feel the BOARD30 experience
From a professional athlete to a fitness novice to a person in recovery, the BOARD30 system will produce results more quickly and, in less time, than other workout systems. Your experience will be remarkable and produce amazing results:
A strong core with resulting strength & balance
Toned, lengthened muscles for a leaner physique
An interconnected & integral body
Improved balance
A cohesive body that is less injury-prone
An increased range of motion
Reduced overall body fat
Your metabolic rate is higher for hours after class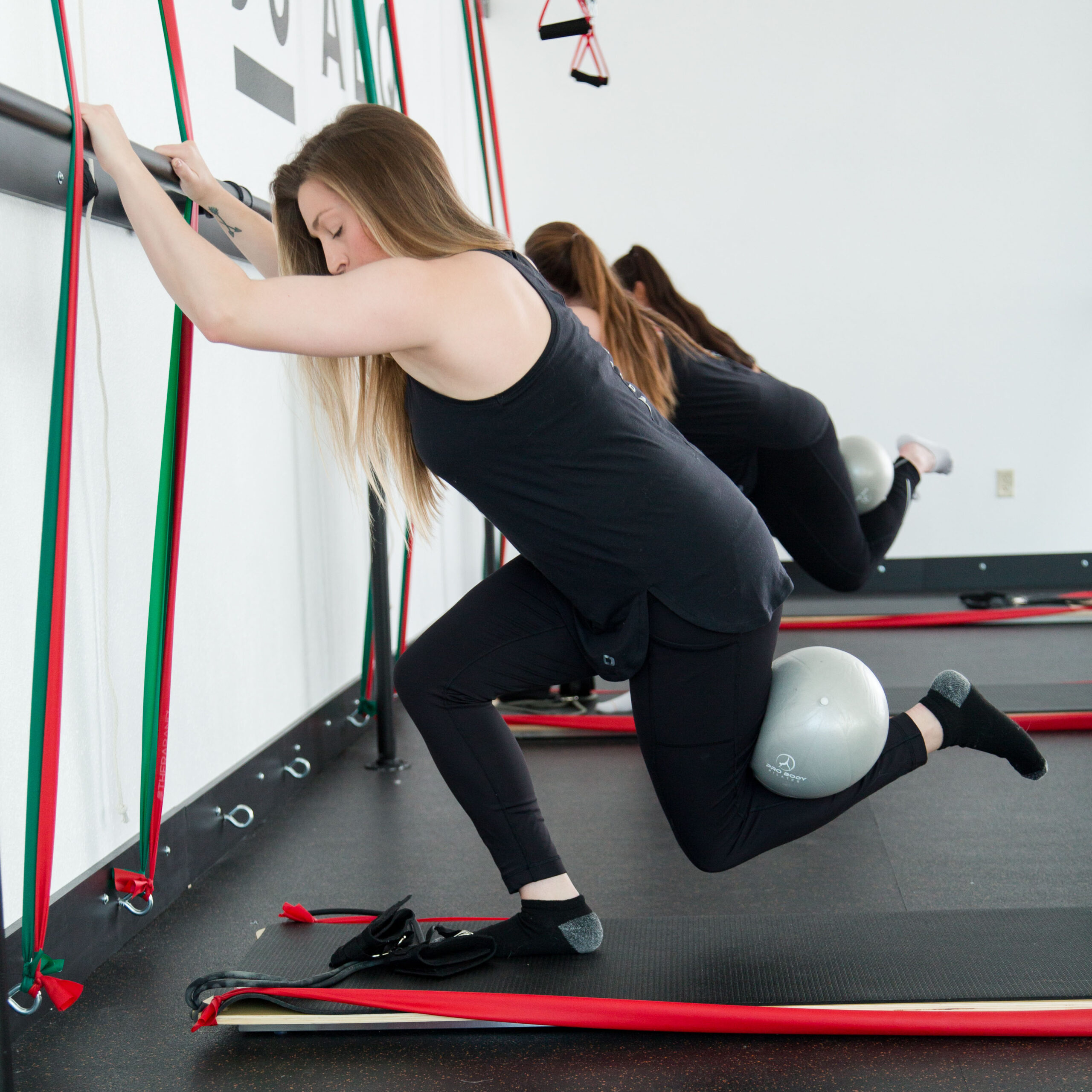 Let's Band Together! All gender, nationalities, belief systems, and ages come together on the board.
If you are a professional athlete, weekend warrior, or new to the fitness world, the resistance band system offers a transformational experience. You will never get bored with BOARD30 as the movements are limitless and each class feels unique.
Even after years on the board, balance, form, and strength continue to develop and will endure as a goal.
BOARD30 is a supportive community with individual goals that feel carried by all, a whole body, whole heart transformation.
Welcome to the BOARD30 community.