Tips for Staying Fit During the Holidays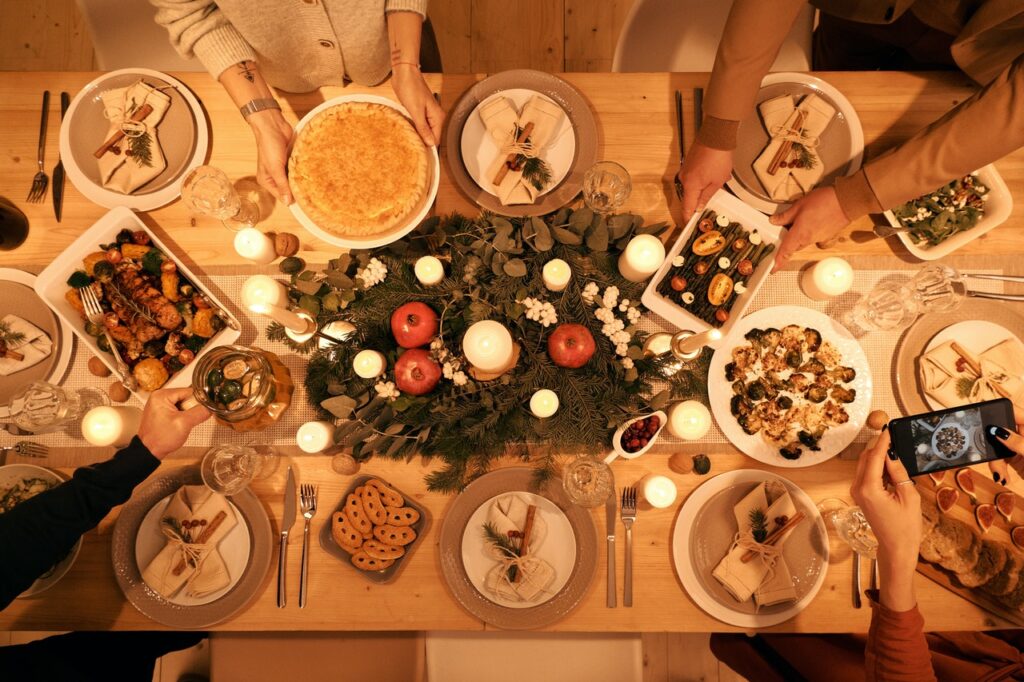 The holiday season is upon us. It's a busy season full of gatherings, food, and fun, but it can be a hard time to keep up on your personal health. Staying fit during a season of travel and indulgence can be difficult. BOARD30 has put together a list of tips to help you stay fit during the holidays.
How to Stay Fit During the Holidays
Any Time is Better Than No Time
The holidays can be a very busy season. Between planning, gathering, and shopping it can seem impossible to find a second for yourself let alone to work out. During this busy time, it's important to remember even a 15 minute workout is better than no workout. At BOARD30 we offer convenient 30-minute classes that work your whole body. Plan your time in advance and don't forget any workout is better than no workout.
Set Realistic Goals for Yourself
We know the stress this season can bring and the time constraints. Don't make it worse by holding yourself to an impossible standard. Set realistic goals for yourself. If you know a specific week will be busy, plan ahead to set a small amount of time aside for yourself. Set your goals according to what is reasonable during that time. Maybe that means shorter workouts or one less a week. Even if it's not what your usual schedule is, keeping realistic goals will help you feel accomplished and motivated.
Don't Go to a Party Hungry
Holiday feasts can be tempting and mouthwatering. There is no reason not to enjoy them but beware of overindulging. Eating before a holiday party can help you ensure you are eating healthy and not over doing it. A healthy nutritious snack ahead of time will keep you from over filling your plate later. We know it can be tempting to wait all day for the party to eat, but it will only lead to overeating. Grab a healthy snack just before and save yourself the stomach ache.
Eat the Christmas Cookies
That's right, we said it, eat the Christmas cookie. Everything is okay in moderation. While we don't mean eat the whole batch or an entire plate of sweets, there is no reason not to treat yourself. Treating food as some sort of forbidden substance will only lead to overindulgence when you do partake. Allow yourself some grace; eat the cookie, drink the wine, and enjoy yourself.
Remind Yourself Why
When holiday temptations get too much and there just doesn't seem to be time for a workout, remember why you do it. Whether it's for health, weight loss, or fun a quick reminder of your motivation can help you stay on track. Remember how good it will feel at the end of the holiday season to look back and say you're still on track. Think of how good your body will feel even after a quick workout and healthy meal. Being mindful of your long-term goals and health can help set you up for holiday success.
At BOARD30 we want you to enjoy the holiday season and stay fit too. Stop by for a quick class and let our experts help you stay fit during the holidays.