BOARD30 Favorite: Pumpkin Spice Protein Pancakes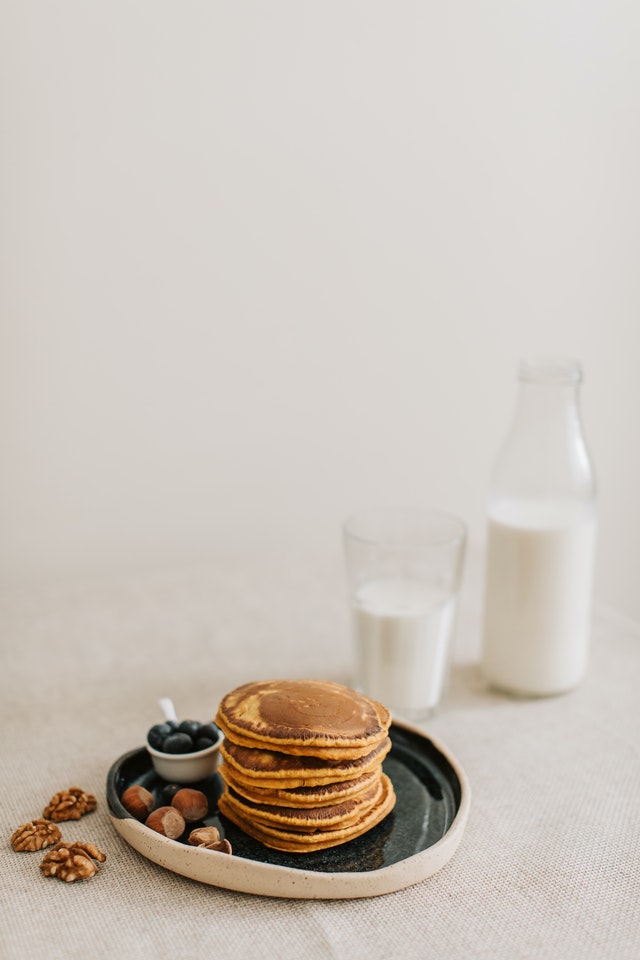 The BOARD30 program is all about total health, including nutrition. Nutrition plays a key role in living a healthy and happy lifestyle. Healthy eating is often associated with little flavor and boring meals but, we know healthy nutrition doesn't have sacrifice flavor. All your favorite fall flavors can be found in healthy nutritional forms. From pumpkin to apple there are healthy recipes for fall. We would like to share our favorite pumpkin spice protein pancakes with you for a fun fall treat.
Pumpkin Spice Protein Pancakes
Pumpkin spice is one of the best flavors of the season. Unfortunately, many common pumpkin spice recipes are full unhealthy sugars and other additives that make them unhealthy for frequent eating. We worked hard to find a healthy and tasty pumpkin spice recipe for you to enjoy all season long.
Ingredients:
½ cup of vanilla flavored protein powder
1 cup of all-purpose gluten-free flour
⅓ cup ground pecans
1 tsp baking soda
1 tsp cinnamon
1 tsp nutmeg
½ tsp allspice
1 tsp dried ground ginger
1½ cups almond milk
1 cup pumpkin purée
2 Tbsp pure maple syrup
1 Tbsp coconut oil
1 tsp vanilla
Instructions
– Combine all dry ingredients in a medium-sized mixing bowl.
– In a large bowl mixed together all wet ingredients.
– Slowly pour the dry ingredients into the wet and combine thoroughly.
– Place 1 tablespoon of coconut oil (or your favorite cooking oil) in the bottom of a pan and bring to medium heat.
– Pour the pancake dough in circular shapes into the pan (use as much dough as needed to make the desired pancake size). Cook until bubbles begin to form in the dough and flip over.
– Cook the final side for another 2-3 minutes.
– Serve in a stack with your favorite syrup, honey, or other toppings.
Fill your belly with some healthy fall favorites this season and look out for more BOARD30 favorites on our blog!
Nutrition Facts
Serving size: 2
Servings: 12
Amount per serving
Calories
300
% Daily Value*
Total Fat 28.1g
36%
Saturated Fat 24.4g
122%
Cholesterol 0mg
0%
Sodium 125mg
5%
Total Carbohydrate 12.5g
5%
Dietary Fiber 3.3g
12%
Total Sugars 6.5g
Protein 4.1g
Vitamin D 0mcg
0%
Calcium 34mg
3%
Iron 2mg
12%
Potassium 352mg
7%
*The % Daily Value (DV) tells you how much a nutrient in a food serving contributes to a daily diet.2,000 calorie a day is used for general nutrition advice.